The cables are used for industrial and building installations, in public buildings, at power plants as well as for frequency converters and motor installations, or where 0.6 / 1 kV shielded halogen-free cables are required.
See all the specifications here...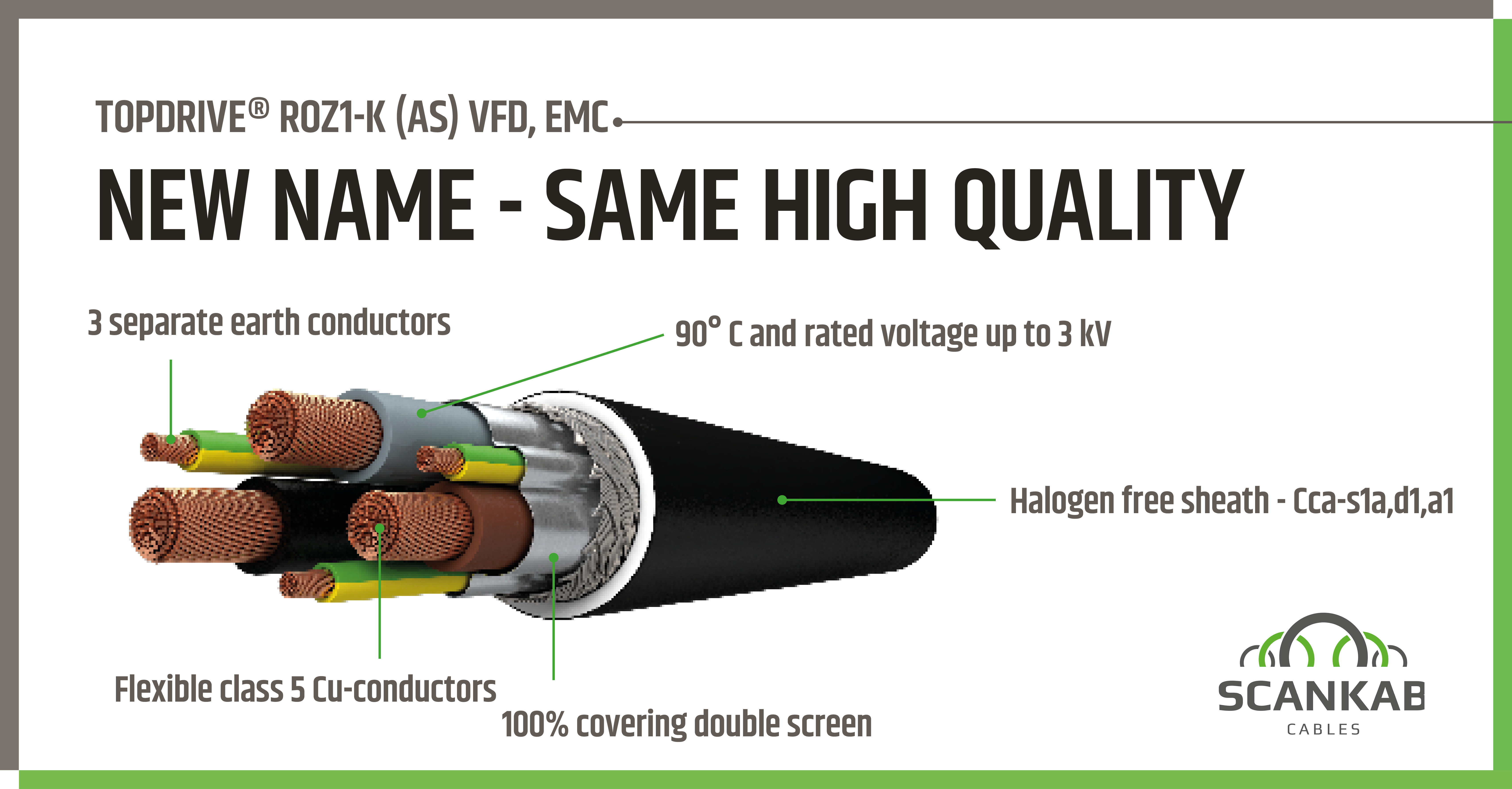 All cables in the TOPDRIVE® series are delivered with the highest CPR classes on the market.
ROZ1-K (AS) is delievered with the CPR classification: Cca-s1a,d1,a1
APPLICATION
The cable is specially designed for the connection between the frequency converter and the motor, as well as places where it is necessary to limit the effects of electromagnetic interference (EMI) also known as Radio Frequency Interference (RFI).
The cable is designed with three phase conductors plus 3 symmetrical earth conductors, a halogen-free sheath and flexible class 5 with inner conductors.